Even though food processors are great for preparing a million different ingredients, there are certain items you're not supposed to place inside the bowl. For instance, you've probably read that ice and food processors don't mix, but is that really the case?
Generally, you are not supposed to put ice in a food processor. Ice can dull the food processor's blades and cause excess strain on the motor. Unless your food processor is made for it, you should find another way to crush ice.
So, which food processor models have enough power to crush ice, and how do you crush ice in such a food processor? I'll address these questions and a lot more in the following sections.
Why Can't Food Processors Crush Ice?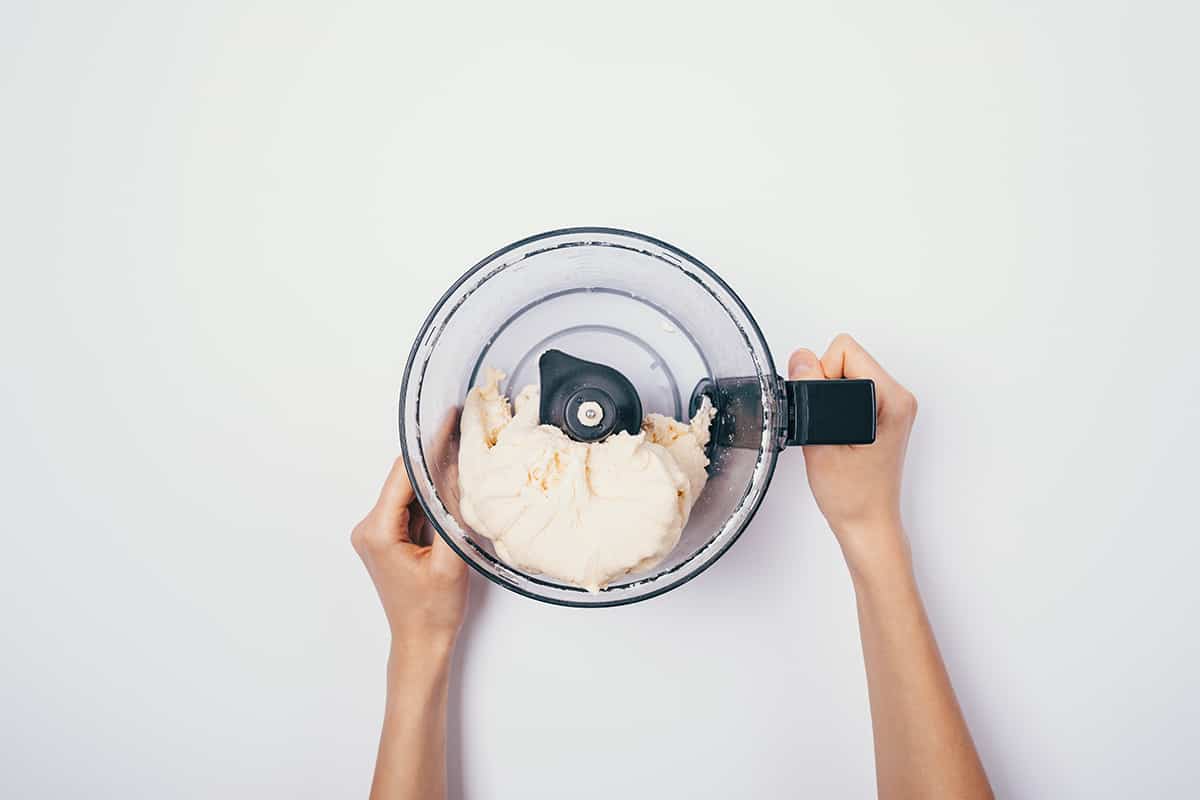 For those who are out of the loop, you should know that there are specific food items and ingredients that do not belong in a food processor. Such items include:
Animal bones
Hot food items
Tough meat
Ice
Basically, any type of ingredient that has a possibility of ruining the bowl or cutting attachment should not go in a food processor. But why is that?
The answer is quite simple: the harder the ingredient is, the quicker it will dull the food processor's knives. In addition, the motor will have to work double-time in order to pass the blades through the hard ingredient. Although food processors have a lifespan of up to a decade, you can reduce that significantly by misusing them.
Ice, for the most part, is far too hard for the blades of a food processor to cut through. It's much harder than other ingredients, including sweet potatoes, and the knife attachment is ill-equipped to handle such a challenging task.
Which Food Processors Can Crush Ice?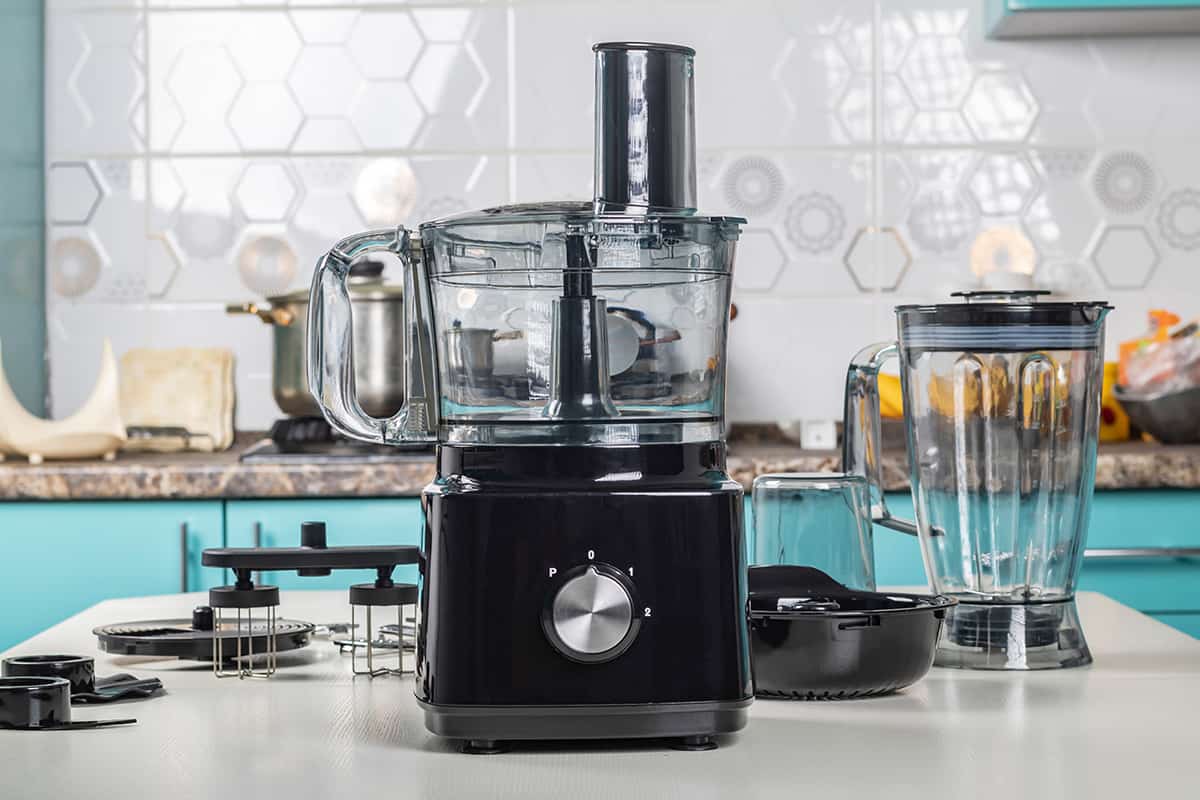 However, there are certain food processor models that can crush ice. Some of the most notable food processors that can crush ice include:
The Ninja BN801 is a professional kitchen kit that consists of a motor base, a food processor bowl, a blender pitcher, and two to-go jars. It comes with a massive 1400W motor and five blending functions (smoothie, ice crush, extract, chop, and dough) to process almost any kind of ingredient for any kind of recipe. Although the Ice Crush mode is reserved for the blender pitcher, you can use the food processor bowl to make shaved ice for snow cones and margaritas.
Pros
Powerful motor
Comprehensive kitchen appliance kit
XL bowl and pitcher capacities
Cons
Food processor does not accept slicing discs
Although the Cuisinart Elemental Food Processor's motor delivers less than half the power of the Ninja, it's a highly versatile tool. It comes with a feed chute that lets you slice and chop ingredients, and the 550W motor spins the blades at a fast rate to chop through hard ingredients, including but not limited to ice. It comes with a single 13-cup bowl, multiple blade discs, and a fully electronic control board with two-speed cutting action.
Pros
Simple design
Chops and slices
Safety locking mechanism
Cons
Small, rectangular feed chute
The KitchenAid KFP11330B is another simplistic food processor. It comes with a 250W motor, an 11-cup bowl, and a multipurpose blade along with slicing and shredding discs. You can adjust the size of your vegetable slices simply by sliding the lever left and right. In addition, it has a 3-in-1 feed chute that accommodates small and large items. If you don't have a KitchenAid stand mixer, this food processor's kneading knife will prepare large sizable balls of dough for you in no time at all.
Pros
Powerful motor and sharp blades
Accepts large and small ingredients for slicing
Single-push button design
Cons
Only crushes small ice cubes
How to Crush Ice in a Food Processor
Assuming you have a food processor that is designed to crush ice, here's how you do it:
Prepare your ice. You should only have enough ice to fill the bowl to its liquid line. If it doesn't have a liquid line, fill the bowl about 1/3 of the way full.
Close the lid.
Press the pulse button. You will need to blend the ice for about 20 seconds in 2-second increments for super-fine shavings. If you want coarser ice shavings, you can reduce the total processing time to 10 or 15 seconds.
Remove the ice shavings from the food processor bowl and put them in a separate container for later use.
Here are a few additional tips to help you crush ice in your food processor:
Crush ice in batches. Don't try to overfill the bowl since doing so will cause extra strain on the motor.
Blend for a total of 5 minutes before giving the food processor 5 minutes to rest. The electric motors in food processors produce a bit of heat. That heat can transfer to the inside of the bowl, which can cause your ice shards to melt.
Only use your food processor to crush ice if you're in a hurry. If you can try alternative methods for blending ice, I highly suggest you do so. Your food processor should be your last resort for crushing ice.
Alternative Tools and Methods for Crushing Ice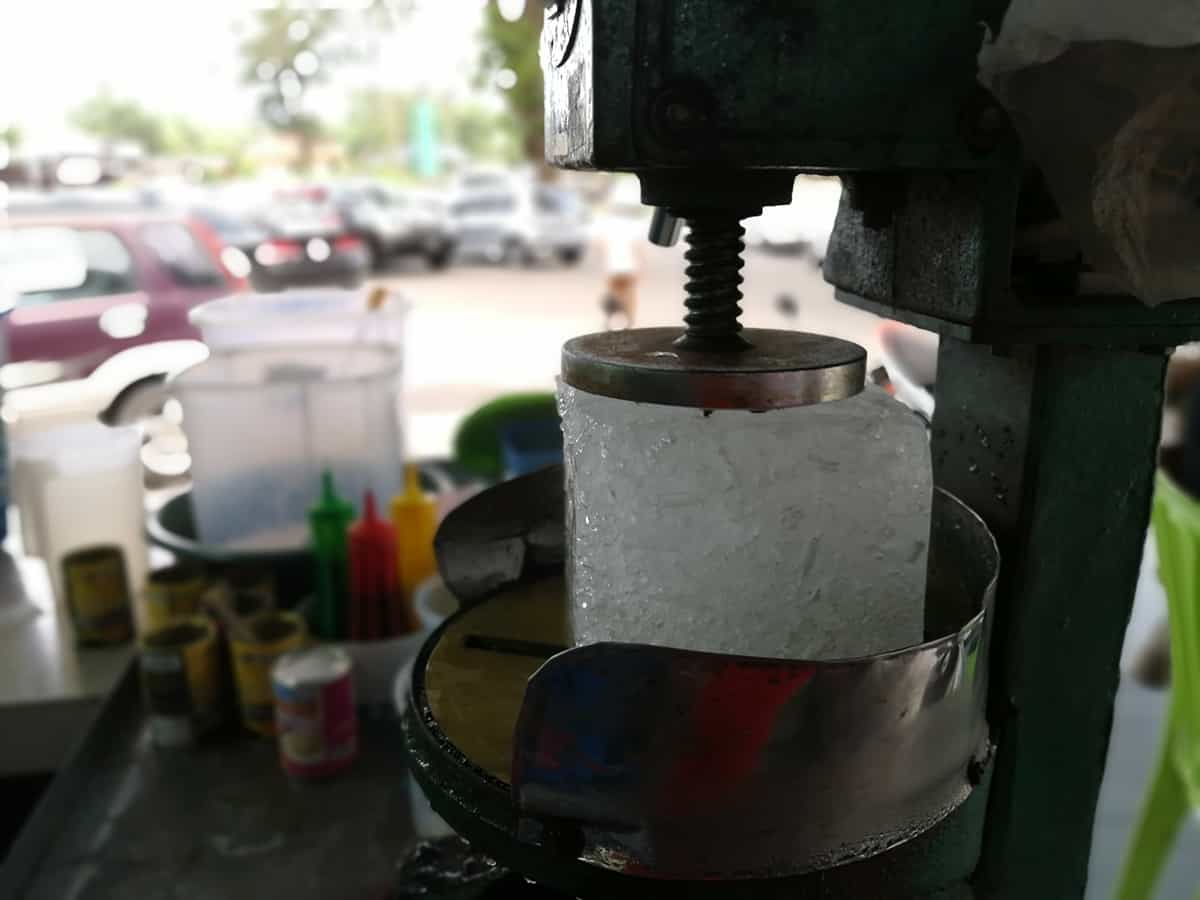 I don't blame you if you still don't want to crush ice in a food processor. Ice is incredibly hard and will dull the blades. While it's possible to sharpen food processor blades, it can be a pain in the neck to do, which is why I suggest using the following alternatives for crushing ice.
Electric Ice Shaver
If you want to make snow cones or margaritas, you'll enjoy the heck out of the Hawaiian Shaved Ice Machine or a similar product. Electric ice shavers require filling molds with water and freezing them. You then take the ice molds and place them in the machine's ice compartment before turning it on. In a matter of seconds, the internal blades will grate the ice, producing ultra-fine shavings for all sorts of tasty beverages and cold desserts.
Manual Ice Shaver
This awesome ice-shaving tool from Narita requires no electricity or ice molds. Instead, you simply have to place a handful of ice cubes in the ice tray and turn the lever to shave your ice. However, manual ice shavers like this one do not let you adjust the fineness of the ice shavings. This shouldn't be a problem if you're making snow cones!
Blender
Even though blenders work similarly to food processors, the design of their blades is much different. Blenders are used for breaking down solid ingredients and mixing them in a liquid base. The blades are durable enough to cut through hard ingredients, including ice, which is perfect for making milkshakes and smoothies. The great thing about blenders is that they can produce ultra-fine shavings or coarse chunks, depending on how long you press down the pulse button.
Ziploc Bag and Rolling Pin
If you don't have any of the tools above, there's still one more method you can try, which just so happens to be the most traditional way of creating ice chunks. Place a few ice cubes in a resealable bag, shut the bag, place the bag on top of a clean towel on your kitchen counter, and whack the bag with a rolling pin. The more strikes you deliver, the finer the chunks will become. Just make sure not to swing with all your might since you might tear the bag and cause the ice chunks to spill all over your floor.