As wonderful as air fryers are, there's one thing not many people care to think about—how many watts an air fryer uses. The good news is that they're not super-energy-hungry kitchen appliances, but they might use a bit more electricity than you realized.
Air fryers use between 800 and 1800 watts of energy. The precise wattage consumption figure varies from model to model, with smaller, entry-level air fryers requiring less power than their larger counterparts.
So, which air fryer model uses the least amount of energy, and which uses the most? I'll describe the wattage rating of several top-selling air fryers, as well as how air fryers compare to other common cooking appliances.
What Is a Watt?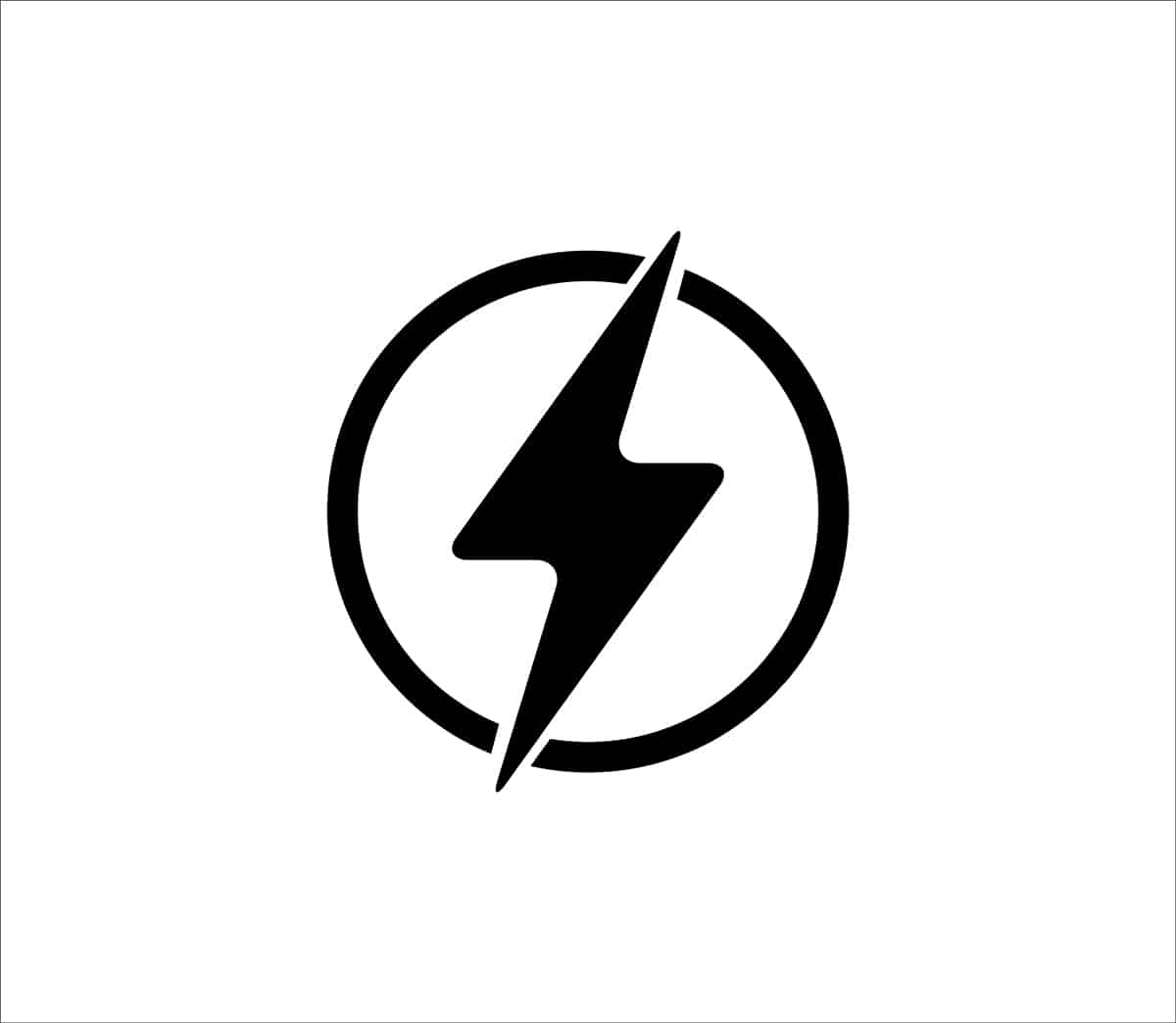 Before going on, it's important to understand what a what and wattage are.
A watt is a unit for measuring power, especially concerning how much energy an electronic appliance uses.
However, when you receive an energy bill, the statement will include the kilowatt-hour figure, which is how many 1,000 watts your electronics have used during a specific period.
To put it simply, if an appliance, such as an air fryer, has a lower wattage rating, it will consume less energy per hour, and you will end up paying less to operate it per month as opposed to using an air fryer with a higher wattage figure. As such, if you want don't want a spike in your power bill, you should look for an air fryer with lower wattage.
How Many Watts Does an Air Fryer Use?
The amount of energy required to power an air fryer will depend on the size of the appliance. In general, air fryers with smaller food basket capacities (1 to 4 quarts) draw between 800 and 1000 watts. Larger air fryers—i.e., those with at least a 4.5-quart capacity—may draw as much as 1800 watts to operate.
Best Air Fryers by Size
To give you an idea of how an air fryer's size correlates with how much power it draws, I'll describe some of the top-performing air fryers in different size classes.
Best 1-Quart Air Fryer—Elite Gourmet EAF1121BG
Elite Gourmet EAF1121BG Personal 1.1 Qt. Compact Space Saving Electric Hot Air Fryer Oil-Less Healthy Cooker
The EAF1121BG is one of the smallest air fryers you can get your hands on. It has a 1000W rating, making it one of the beefier entry-level air fryers available today. It has a 1.1-quart food basket that supports up to 0.75 pounds of food at a time. The front-facing dial controls the cooking time (up to 60 minutes), while the top-facing dial controls the cooking temperature (between 176 and 395°F).
Best 2-Quart Air Fryer—CHEFMAN Compact Air Fryer
This CHEFMAN air fryer is a compact, space-saving device that comes with a 2-quart basket. It runs on a 1000W motor that heats up the food basket to up to 400°F for up to 60 minutes per cycle. There is also a preheating indicator on the front panel that lets users know when the food basket is up to temperature.
Best 3-Quart Air Fryer—GoWISE GW22638
The GW22638 from GoWISE is a 3.7-quart air fryer that has one of the most powerful motors in its size class. It draws 1400W of power to heat your food up to 400°F to promote crisping and browning, and it has 8 cooking presets, so you don't have to manually press the control buttons.
Best 4-Quart Air Fryer—Ninja AF101
The 4-quart AF101 is one of the top-selling air fryers to date. With a food basket capacity of up to 2 pounds, this air fryer can prepare enough food to feed a family of 4-6 in a single cooking cycle. To do this, it uses a 1500W motor to raise the temperature of its food basket quickly, letting you serve more food in less time.
Best 5-Quart Air Fryer—Ninja AF161
Ninja AF161 Max XL Air Fryer that Cooks, Crisps, Roasts, Bakes, Reheats and Dehydrates
Ninja's 5.5-quart model, the AF161, is much like its 4-quart cousin, but it comes with several more cooking presets and a much beefier motor (1750W). While it doesn't come with a wide range of accessories (you'll only get a nonstick basket and pan), it's a great option for families of 5-plus people who want to dine on 3 pounds of food per meal.
Best 6-Quart Air Fryer—Instant Pot Vortex Plus
Instant Vortex Plus 6-Quart Air Fryer Oven, From the Makers of Instant Pot with ClearCook Cooking Window
Instant Pot has made a first-of-its-class air fryer with a glass panel on the food basket, which lets you gauge the doneness of your food without removing the basket and letting all the heat out. Surprisingly, it operates on a 1700W motor (slightly less power-hungry than the Ninja AF101) while preparing 4-plus pounds of food per roasting cycle.
Best 7-Quart Air Fryer—GoWISE GW22956
GoWISE USA GW22956 7-Quart Electric Air Fryer with Dehydrator & 3 Stackable Racks, Led Digital Touchscreen
The GW22956 from GoWISE is one of the largest home-grade air fryers on the market. Its 7-quart food basket holds enough wings and French fries to fill a large platter. It also runs on a 1700W motor, so you'll end up using similar levels of power as you would with the previous air fryer. Its digital control board isn't that intuitive at first, but you'll be glad to have 8 cooking presets at your fingertips.
When looking at air fryer sizes, there are two variables that come into play—the size of the food basket and the motor's wattage. So, how do you choose the right air fryer size?
How many people do you serve regularly?
The size of the food basket will pretty much let you know how many people it can feed per cycle. Here's a quick rundown of how many quarts you'll need based on how many mouths you want to feed:
1 person—1 to 3 quarts
2 people—3 to 4 quarts
4 people—5 to 8 quarts
6 people—8 quarts and more
As a bonus tip, it's a good idea to find an air fryer that is at least 1 quart larger than you think you'll need. That way, there's some room to grow as you become bolder and experiment more often with your air fryer.
How many watts does the air fryer use?
In general, a larger food basket means that the air fryer operates on a beefier motor, though there are exceptions as you can see from the examples provided in an earlier section.
However, if you're debating whether to get a 1-quart air fryer with an 800W motor or a 1-quart model with a 1300W motor, here's what you need to know:
Faster cooking
Better browning
Quicker preheating
How much space can you dedicate to the air fryer?
The great thing about air fryers is that they're all pretty compact, even the massive 7-quart model listed above. They don't leave large footprints, but finding a spot in your cabinet to store a 7-quart air fryer can be a bit tricky. Luckily, you can leave your air fryer on your kitchen counter since it takes up minimal amounts of workspace.
How often will you bake cakes and pizzas in your air fryer?
Did you know air fryers can do much more than roast, grill, and dehydrate? There is a wide range of accessories for air fryers that let you bake muffins, cupcakes, pizzas, cake, and so much more.
If you want to bake a cake in your air fryer for a party of at least seven people, you might want to look for an air fryer that can accommodate such a large baking pan with that much batter. If you're going to stick to crisping up French fries, chicken wings, and entrées in your air fryer, you can get by with a slightly smaller model.