Brands like ZLine and Thor have become popular kitchen appliance names, creating products to make our cooking experiences better. These high-end brands offer a wide variety of appliances, from stoves and ovens to fridges and dishwashers. But with so many options, it can be hard to decide which brand is the best for you.
ZLine and Thor stand out for their high-quality, luxury kitchen appliances. ZLine is known for blending aesthetics and performance, while Thor offers professional-grade features for home kitchens. Each brand strives to deliver exceptional functionality and durability in their products.
In this article, we will dive deep into ZLine and Thor's world. We will compare their products and look at their prices.
The ZLine Story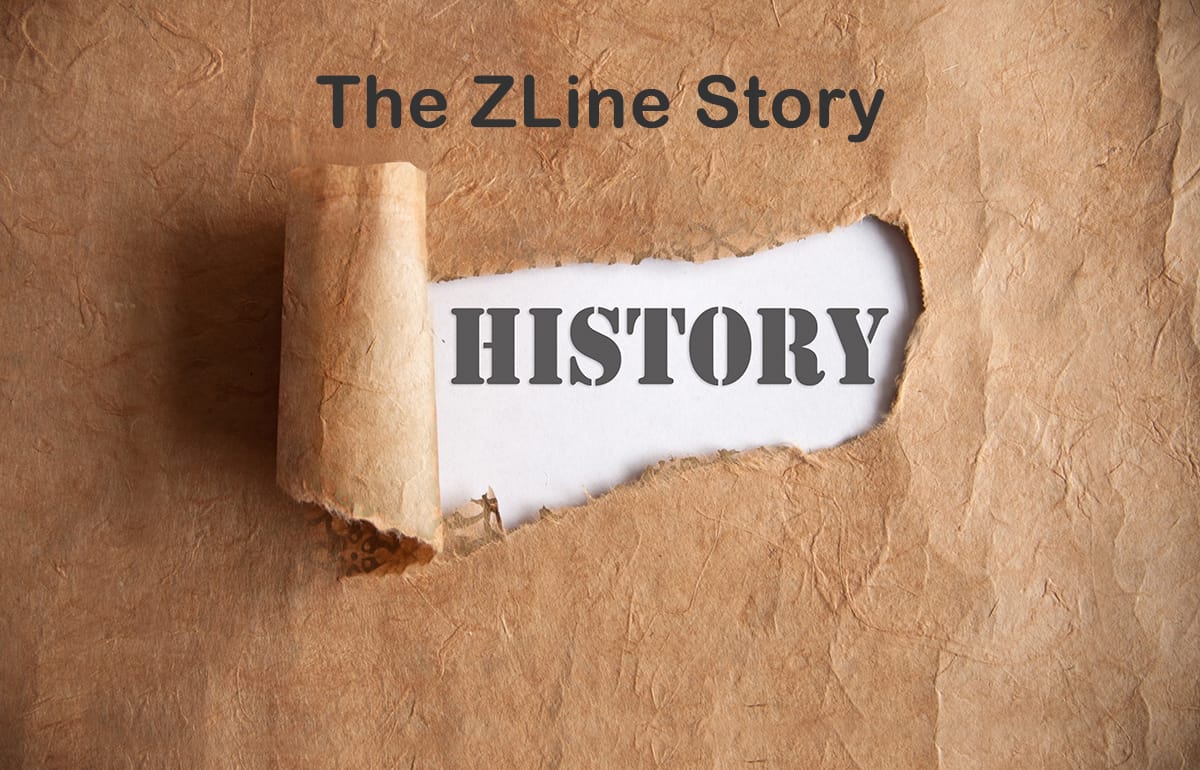 ZLine Kitchen and Bath started in 2007. It was born out of a simple idea: to provide high-quality kitchen appliances that not only look good but work well. ZLine wanted to make luxury affordable for everyone, and that's exactly what they've been doing.
ZLine started with a single product, the range hood, which is an appliance that removes airborne grease, smoke, and other pollutants while you're cooking. Andy knew that it was an essential appliance for every kitchen, but he also knew it could be more than just functional. He wanted it to be a centerpiece of the kitchen, something that would catch people's eyes.
ZLine didn't stop with range hoods. Over the years, they expanded their product line to include a variety of kitchen appliances, including ranges, cooktops, dishwashers, and refrigerators.
Next, there are ZLine's dishwashers. These appliances are built to be powerful and quiet. They also have a sleek design that can fit into any kitchen aesthetic.
ZLine's refrigerators are another great addition to any kitchen. They offer plenty of storage space and are designed for efficiency, with features like dual lighting and adjustable shelves.
The Thor Kitchen Experience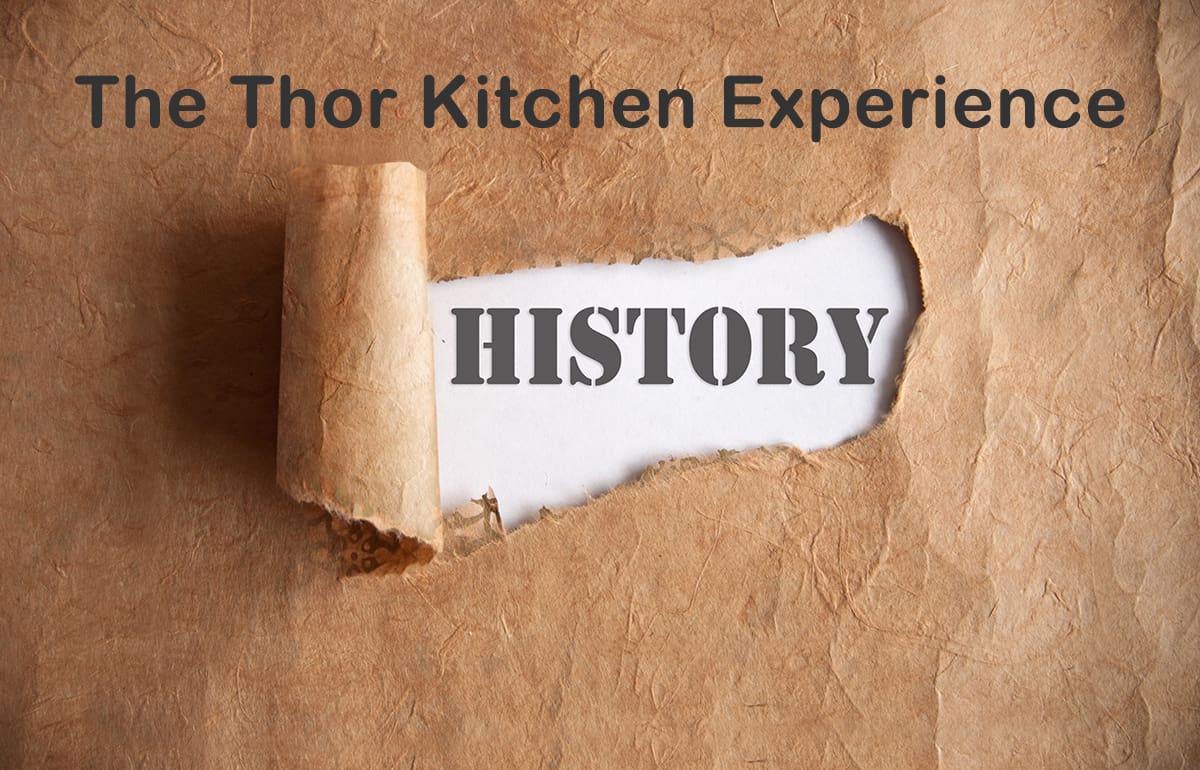 The journey of Thor Kitchen started in 2015 in California. The founders of Thor had a vision to create professional-style appliances that could be used in home kitchens. They wanted to bring the power and performance of restaurant-grade appliances into homes, making the cooking experience more exciting and efficient for everyone.
Thor Kitchen started with a line of professional ranges, which are larger stoves with more burners and larger ovens. These ranges quickly gained popularity for their power and durability, but also for their stylish, stainless steel design.
One of their most popular products is their refrigerators. These aren't just any refrigerators, though. Thor's refrigerators are spacious, efficient, and designed with a variety of smart features like adjustable shelves and dual cooling systems.
Thor also offers powerful and efficient dishwashers. These dishwashers are designed to clean dishes thoroughly while being quiet and energy-efficient. They also have a sleek, stainless-steel design that fits well with any kitchen decor.
ZLine and Thor Product Comparison
Choosing between ZLine and Thor for your kitchen appliances might seem tricky, but it becomes easier when you compare their products side by side. Let's break down how these two brands stack up in various categories.
1. Range Hoods
ZLine range hoods are known for their visual appeal, offering a variety of designs and finishes to match any kitchen style. They're also efficient, removing smoke and odors effectively. They offer a variety of styles and finishes, allowing you to find the perfect fit for your kitchen without breaking the bank.
On the other hand, Thor's range hoods are all about power. They're designed to handle the heavy cooking of a professional kitchen, ensuring your kitchen stays fresh no matter what you're cooking. Thor range hoods are pricier in comparison but offer enhanced extraction and cleaning capabilities.
2. Professional Ranges
ZLine's ranges come with features like porcelain cooktops and solid-piece cast iron grates. They're designed to be durable and easy to clean, offering a balance between form and function. ZLine's ranges are known for their high-quality materials, which justifies the steep price.
Thor's professional ranges, however, are all about power. They're built to deliver restaurant-level performance with features like high BTU burners and spacious ovens. The higher price point reflects the power and durability of these ranges.
3. Refrigerators
ZLine's refrigerators are designed for efficiency and convenience, with features like dual lighting and adjustable shelves. They also offer plenty of storage space, making it easy to organize your food. ZLine refrigerators are competitively priced, offering a blend of efficiency, convenience, and style. They
Thor's refrigerators, on the other hand, are all about capacity and cooling performance. They offer spacious interiors and advanced cooling systems, ensuring your food stays fresh for longer. Thor refrigerators are a higher-end option.
4. Dishwashers
ZLine dishwashers are known for their quiet operation and powerful cleaning performance. They're designed to clean dishes thoroughly while being energy-efficient. ZLine dishwashers are an affordable option for those seeking quiet operation and powerful cleaning. They're energy-efficient and designed to clean dishes thoroughly, offering great value.
Thor's sole dishwashers offers powerful cleaning performance with a specific design on capacity. It can handle a larger load, making it ideal for bigger families or frequent entertainers. If you have a big family or frequently host dinner parties, the higher cost of a Thor dishwasher might be worth it for the added capacity and performance.
5. Other Kitchen Appliances
ZLine's other appliances (wall ovens and beverage coolers) continue the brand's tradition of balancing form and function. They're designed to be visually appealing and easy to use.
Thor's other appliances, like their wine coolers and a microwave drawer, are designed to focus on performance. They offer features that you'd expect in a professional kitchen, bringing that level of performance into your home.
Choosing Between ZLine and Thor
Deciding between ZLine and Thor appliances for your kitchen involves considering several things. Each brand has its strengths, and the best choice depends on what's important to you.
Cost
ZLine appliances tend to be more affordable, offering great value for the money. If you're on a budget but still want quality and style, ZLine might be your best choice.
Kitchen needs
If you cook a lot and need powerful appliances that can handle heavy use, Thor's professional-grade appliances might be a good fit.
Style and Design
ZLine appliances are known for their sleek designs and variety of finishes. They could be a good fit if you want your kitchen to have a certain look. Thor appliances have a more professional, stainless-steel look. If you want your kitchen to feel like a chef's kitchen, Thor might be the brand for you.
FAQs
1. What are the top-rated ZLine appliances?
ZLine appliances are loved by many for their design and efficiency. Some of their top-rated appliances include the ZLine RAS-WM-30 Gas Range, known for its durability and easy cleaning, and the ZLine KB-36 Range Hood is popular for its powerful performance in keeping kitchens smoke-free. The ZLine 24-inch Dishwasher also gets high marks for its quiet operation and efficient cleaning.
2. What are the best-selling Thor Kitchen appliances?
Thor Kitchen appliances are known for their professional-level performance. Their best-selling appliances often include the Thor LRG3601U Professional Range, which offers high BTU burners for powerful cooking.
The Thor TRF3601FD Refrigerator is also a best-seller due to its large capacity and advanced cooling system. Lastly, the Thor HDW2401SS Dishwasher is loved for its large load capacity and thorough cleaning.
3. How do ZLine and Thor handle appliance repairs?
Both ZLine and Thor have customer service teams to handle appliance repairs. If a ZLine or Thor appliance has a problem, you can contact their customer service for help. They might guide you to fix minor issues over the phone, or they might send a professional technician to your home for more serious repairs.
For ZLine, most appliances come with a 1-year warranty. This means the cost of repairs might be covered if your appliance is still under warranty. It's similar to Thor Kitchen appliances, which come with a 2-year limited warranty period.