Casserole dishes come in various sizes to suit the differing needs of families and to make them suitable for a number of uses. It's handy to have several different sizes of casserole dishes in your kitchen cabinets so that you can use one that is most convenient for your task. Fortunately, casserole dishes are quite versatile and can be used in various different ways. Here we look at the different sizes of casserole dishes available and what they are best suited for.
As there are so many manufacturers of casserole dishes, there is a huge variety available. Casserole dishes can be made from glass, cast iron, ceramic, or stoneware, and they come in a wide range of sizes. Some common casserole dish sizes include:
1 quart
5 quart
2 quart
5 quart
75 quart
3 quart
5 quart
4 quart
5 quart
5 quart
5 quart
6 quart
25 quart
9 quart
25 quart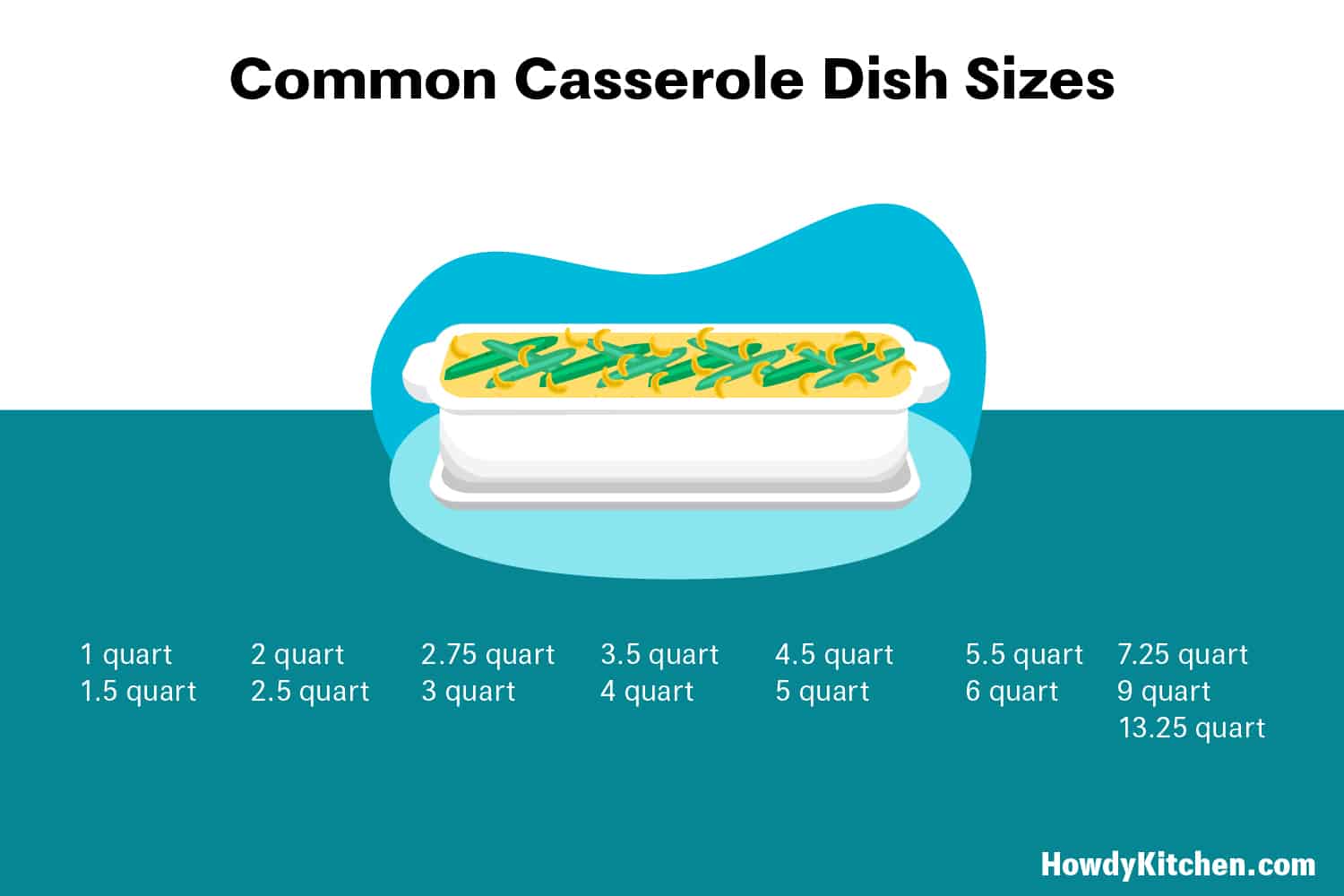 As you can see from this list, casserole dishes are sold according to the volume of food or liquid that they hold, as opposed to length and width measurements. This is helpful because it means that you can easily judge from the size of the casserole dish how many people you can feed with it. Generally, 1 quart of food is the equivalent of one adult serving, so a 4-quart casserole dish should be the right size to make four servings of food. Now let's take a look at the best uses for casserole dishes of a particular common sizes
1 quart
This is the smallest standard size of casserole dish you can expect to find. It will usually come in a round or oval shape and is commonly made from glass with a lid or cast iron in the style of a dutch oven. This size of casserole dish is suited to making a one-person portion, or you could use it to make two to three children's portions of food. It is a handy size to fit in the microwave and can be used to make morning oatmeal or microwave popcorn.
It can also be used to steam vegetables in the microwave. As it is a fairly petite size, it can also be used as food storage, for example, to keep leftovers in the fridge without taking up a whole shelf of space. You could also use a casserole dish of this size to serve side dishes at the dining table, for example, mashed potato, so that your family can help themselves to their portion.
2 quart
This size of casserole dish is suitable for making portions for one to two people. It will regularly come in a round, oval, or rectangular shape. This is a great size dish for making sweet treats such as brownies or baked slices because it provides a good amount for a family to share. It can also be used to cook and serve side dishes, such as cauliflower cheese or scalloped potatoes. For side dishes, you can expect a 2-quart casserole dish to hold between 4 and 6 servings. This size dish could also be used to make pasta bakes and for keeping leftovers in the fridge.
3.5 quart
This is a perfect size casserole dish for making one-pot meals for a family of three to five people. You could make hearty stews or casseroles in dishes of this size and be able to serve three or four large portions or five smaller portions depending on how much each person is likely to eat. 3.5-quart casserole dishes can be round, oval, or rectangular. Round and oval dishes tend to work better if you regularly make sauce-based dishes that require stirring, while rectangular dishes are often better for pasta or baked meals, such as lasagna or dessert bakes.
5 quart
A 5-quart casserole dish will make five or six main meal portions, or it will make ten to fourteen side dish portions. This is a useful size of casserole dish to have if you have a bigger family or you regularly entertain guests. It can be used to cook a wide range of meals, including fish pie, pasta bake, curry, pot pie, or shepherd's pie.
8 quart
This is among the largest types of casserole dishes that are of a standard size. It will make around eight adult servings of food for main meals, or upwards of 16 portions if you are cooking a side dish. This is a great size of a dish if you need to make lots of portions, for example, to feed the extended family when they are visiting or to take food to a potluck party.
You can also use it for food preparation to make meals in advance. For example, if you are feeding a family of four, simply double up your ingredients in an 8-quart casserole dish to make eight portions. Serve up four portions immediately, then freeze the remaining four portions so that you have an easy weeknight meal ready to go.
13.25 quart
This is an industrial-sized casserole dish that you might use if you work in a school canteen or a hotel serving up large portions of food for guests' breakfasts. This casserole dish will hold over 13 adult meal portions, so it might not be frequently useful in a home kitchen and is likely to take up a lot of storage space.
Casserole Dish Materials
Another thing to consider when choosing a casserole dish is what material it is made of, as well as the size. The material of a casserole dish will affect what it can be used for, and it will also impact the cost.
Glass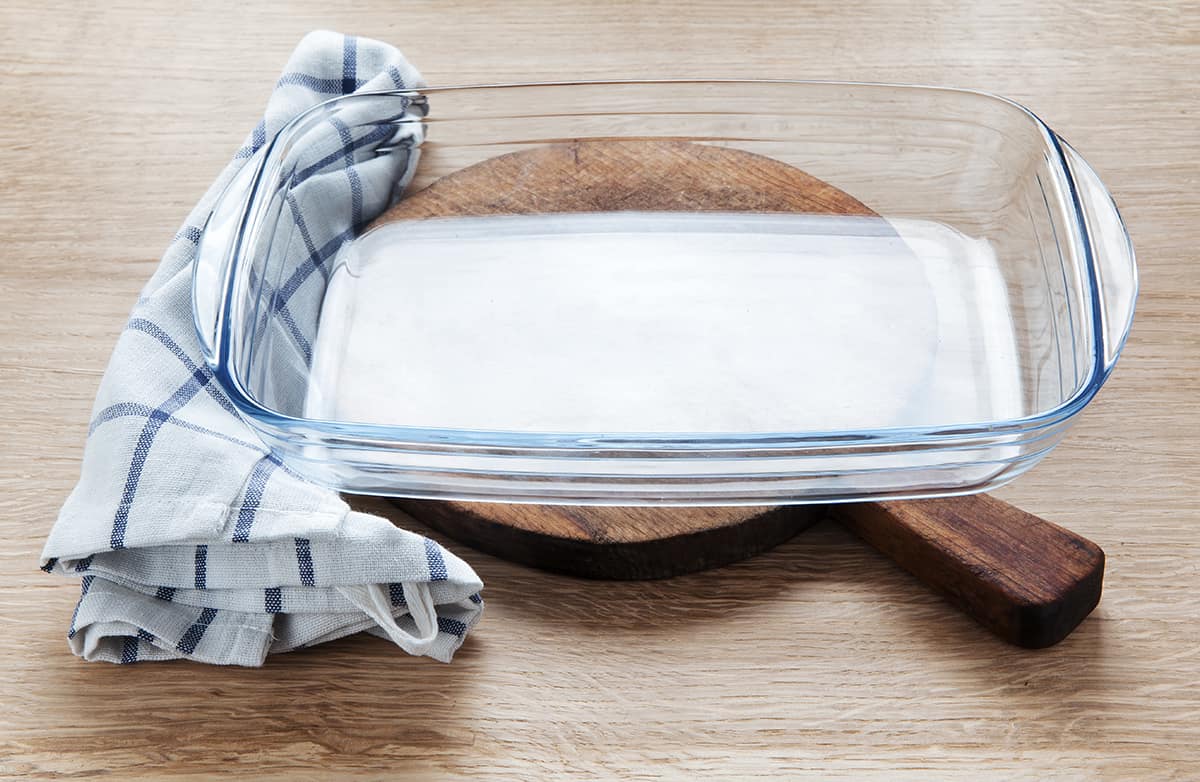 Casserole dishes made from glass are extremely popular for a whole host of reasons. They are among the most inexpensive, and they are also lighter in weight than other types of casserole dishes, which can make them easier to use. Glass does not absorb odors, and it is safe for both the microwave and dishwasher.
Many types of glass are also suitable for use in the freezer, which makes them useful for food storage as well as cooking. Glass does not release any elements into the food, giving users peace of mind. The main drawback of glass casserole dishes is that they can smash or shatter if dropped. Glass cannot withstand extremely high temperatures and so cannot be used on the stovetop and instead should only be used for baking in the oven.
Cast Iron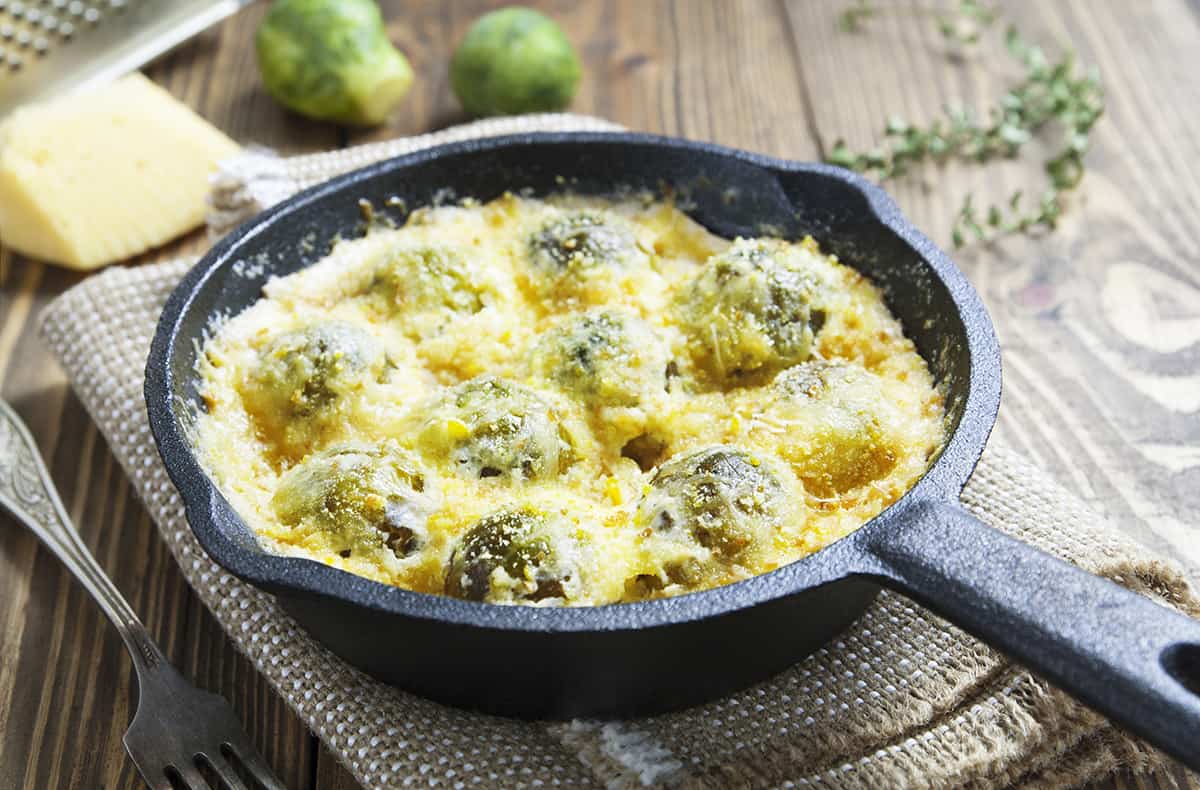 Cast iron casserole dishes are versatile because they can withstand high levels of heat, and therefore can be used for boiling, baking, and stovetop cooking. They are heavy, which can make them tricky to use, and they must be washed by hand to prolong their lifespan and prevent rust. They are typically more expensive than glass casserole dishes but less expensive than ceramics.
Ceramic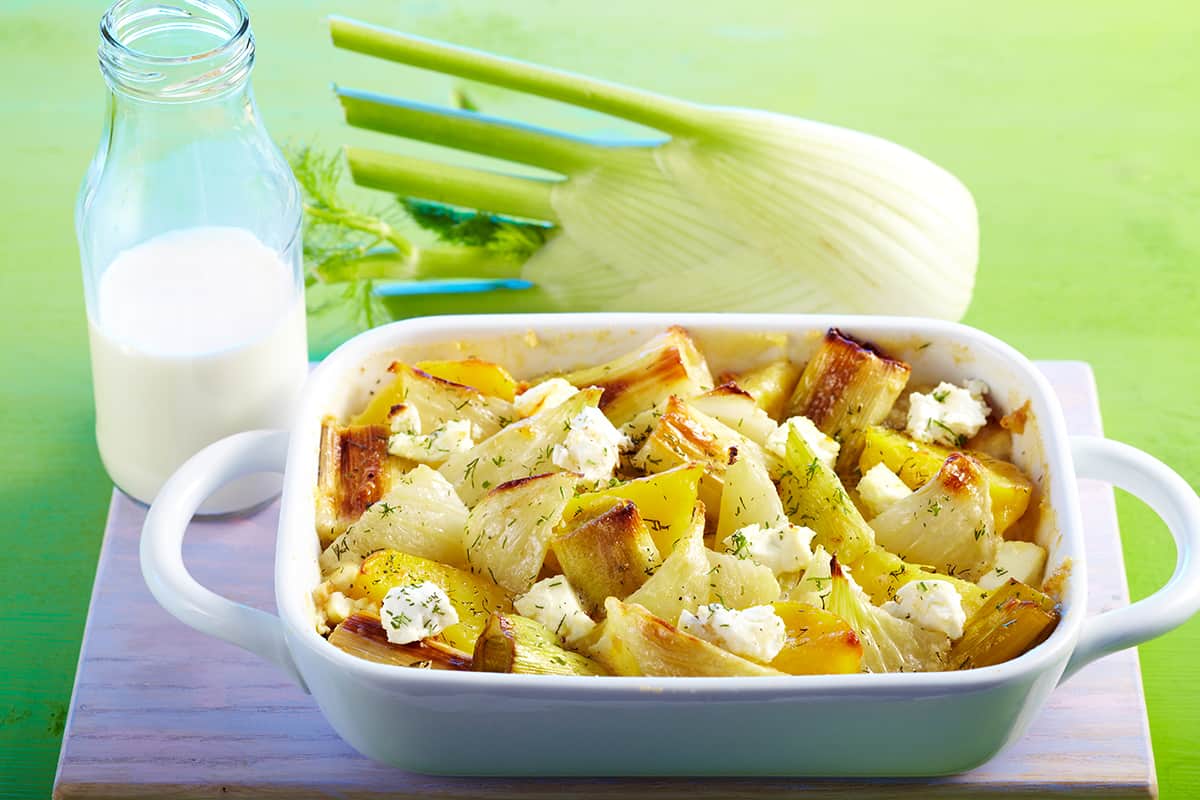 Ceramic dishes are usually the most expensive and the most attractive. They double as serving dishes and look appealing on a dining table. They cannot be used on the stovetop but can be used for baking in the oven or under a broiler. Most are dishwasher-friendly.